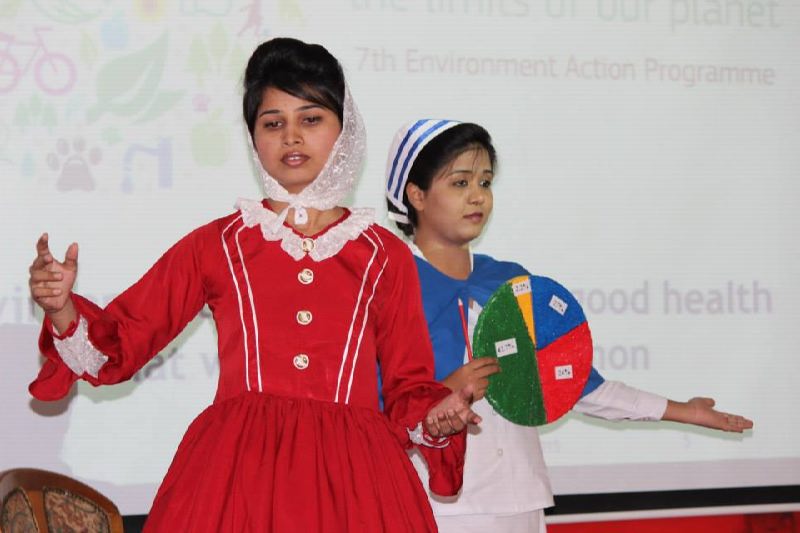 Isra School of Nursing, Isra University Hyderabad Celebrated International Nurses Day on 12th May 2015 at Asadullah Kazi auditorium. The chief guest of the program was Dr. Rubina Barolia, Professor and the director of the MS Nursing program at AKU –SONAM. Among other audience the Pro-Vice Chancellor, isra University & Director Isra University Hospital Prof. Dr. Abdul Ghani Kazi was the guest of honor.
Dr. Kazi commended on the remarkable performance of the nursing faculty and students and their untiring efforts to make this program a success under the leadership of Ms. Rebecca Wilson-John. Principal ISON welcomed the guests during her speech. She said,
In present time we need to manipulate natural and mechanical environment and the environment within the human body to have a cost effective impact on nursing care and medical practice. Changes are required in health care policies, in political health agenda, in health and safety strategies of institutes and public awareness and teaching regarding accountability of health behaviors before individuals fall in the traps of costly and prolong illness.
The key component of the program was a tableau performed by final year BS Nursing students, based on the life story of Florence Nightingale and her Environmental Theory. The tableau presented a chronological history of nursing from 1851 and its development to today.
Access Token not set. You can generate Access Tokens for your Page or Profile on fb.srizon.com. After generating the access token, insert it on the backend
burst_total_pageviews_count:

51