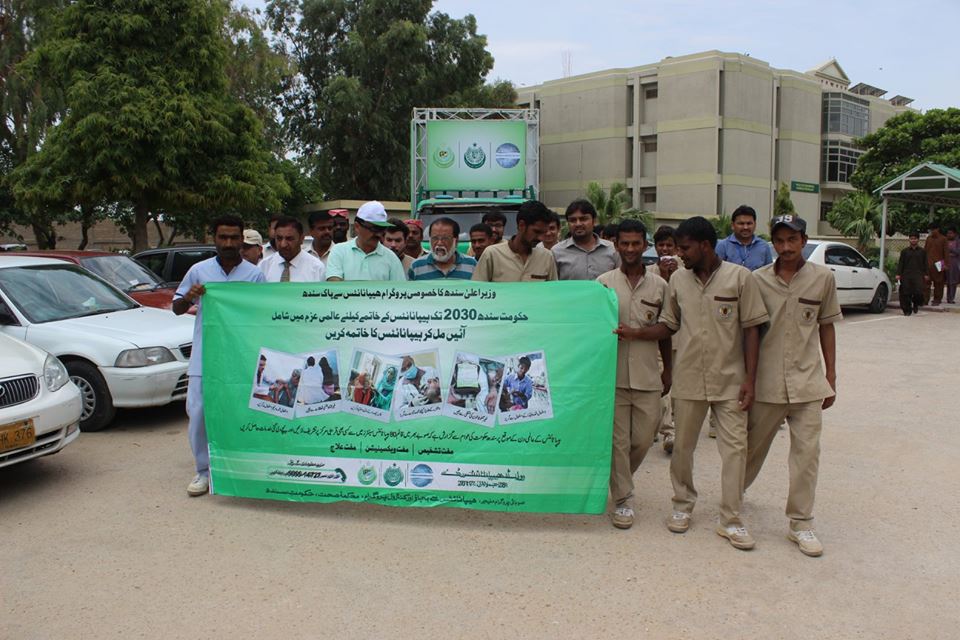 World Hepatitis Day at Isra University Hospital
Two-day free screening and vaccination camp has been jointly organized by Department of Community Medicine and CM initiative for Hepatitis free Sindh, Department of Health, Government of Sindh at Isra University on July 27-28, 2017. Awareness walk was arranged and briefing on Hepatitis to staff and students of third year was given by Dr. Amanullah Jhatyal, Senior Monitoring Officer of the program.
In the camp, a large number of staff, students and community of vicinity were provided vaccination and were screened. Camp was inaugurated by Dr. A G Kazi, Pro-Vice Chancellor Isra University. Participants of the walk were Prof. Hussain Bux Kolachi, Chairperson Department of Community medicine, Prof. Mumtaz Qureshi, Dr. Salman Kazi, Dr. Sajjad Kazi and all faculty members of Department of Community Medicine along with students and staff members.